Support, Clean, and Celebrate our River
Party with a purpose!
A fun run & a clean up to
preserve & celebrate our river.
Join us

Thursday, August 9th

for a pre-event Pint Night at

Higherground Brewing Company

from

4 pm - 7 pm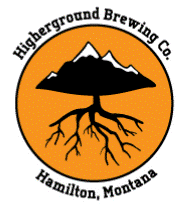 The Run for the River 5K is a unique race to benefit BRWF. The course winds through two city parks along the beautiful Bitterroot River. Come out for this one of a kind experience in the Bitterroot Valley!
Groups of 5 or more register all together for a discount.
Back again this year the Splish Splash DASH for kids 10 & under.
No pre-registration necessary, t-shirts available on a first come-first served basis.
You can register day of at the park starting at 6:00pm.
Splish Splash DASH is at 6:45pm. 5K starts at 7:00 pm
5K and kids run located at Kiwanis River Park in Hamilton.
Bitterroot Conservation District's Watershed Trailer will be set up from 5:30pm-7:30pm.
Stop by to learn more about how water moves through the Valley.
Trash drop off at Kiwanis River Park in Hamilton.
Each year, volunteers for BRWF pull thousands of pounds of trash out of the Bitterroot River. Volunteers claim stretches of the river from Sula and Painted Rocks to the confluence at the Clark Fork in Missoula. Sign up above to claim your spot!
​
Volunteer appreciation BBQ from 4-6 pm at River Park.
Can't clean up but don't want to miss out?
Join us! We just ask for $5 if you want food.
We're hoping for less trash this year thanks to our Clean Up All Year program but we need your help to find out!
Interested in Volunteering?
Help the Run for the River 5K or the Bitterroot River Clean Up run smoothly, all in the name of clean, abundant water!
A variety of tasks and times are available to pick from on both Friday and Saturday.
​
Contact Aissa for more information at bswc.member@brwaterforum.org or (406) 375-2272.